Sell Your Home
for a Low Fee
Sell Your Home
for a Low Fee
Full Service Listing - Listing Fee as Low as 1%
If you're interested in a full-service listing to sell property, I offer you the ability to do so. I can assist in the following areas:
Marketing of your home
Answering questions of buyers and buyers' agents about your home
Assistance in contract negotiations
Advice on home inspections and other closing-related tasks
And much more!
I have a lot of experience in selling a wide range of properties in the greater Charlotte metro area.
When a client uses my services to both buy and sell, I charge 1% to list a home. Please note: if you are only selling and not buying around the same time, then I would charge 1.5% to list your home - and not 1%. I offer property listing services in both Charlotte itself and its suburbs - including the Lake Norman, NC area, Union County, NC the Fort Mill, SC - and many more surrounding counties and towns.
The listing fee cited above does not include the buyer's agent commission that the seller offers to buyer's agents. Our seller clients typically offer the median buyer's agency commission in their area to ensure their listings are competitive with other homes for sale.
Type your ZIP code here and we can show you the median commission for re-sale homes in your area:
If you are interested in discussing your home selling needs, please give me a call at 704-898-3016.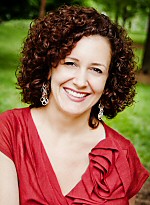 704-898-3016