Sell Your Home
for a Low Fee
Sell Your Home
for a Low Fee
Full Service Listing - 1.5% Listing Fee
If you're interested in a full-service listing to sell property, I offer you the ability to do so. I can assist in the following areas:
Marketing of your home
Answering questions of buyers and buyers' agents about your home
Assistance in contract negotiations
Advice on home inspections and other closing-related tasks
And much more!
I have a lot of experience in selling a wide range of properties in the greater Charlotte metro area.
The total commission that my clients pay is normally 4.5%. I charge a 1.5% to list homes, while 3% is offered to buyers' agents via the MLS. The 3% offered to buyers' agents ensures that your home provides a commission that is competitive with alternative properties on the market.
I offer property listing services in both Charlotte itself and its suburbs - including the Lake Norman, NC area, Union County, NC the Fort Mill, SC - and many more surrounding counties and towns.
If you are interested in discussing your home selling needs, please give me a call at 704-898-3016.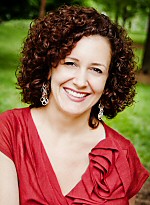 704-898-3016