A Different Kind of
Real Estate Agency
A Different Kind of
Real Estate Agency
A Different Kind of Real Estate Agency
View Carolina Homes is brought to you by Terra Vista Realty, which serves the greater Charlotte region. Terra Vista Realty is not a typical real estate agency. When we work with clients that have bought and sold several homes, they often tell us that we've provided them with a better value than agents they've worked with in the past.
This is not an accident. We strive to differentiate ourselves from the herd of agencies on the market by offering a superior value. We offer a unique combination of skills and competencies, including:
A commitment to looking out for our clients' best interests in contract negotiations and other tasks
Highly skilled agents
A user-friendly web site
Low fees for sellers and substantial rebates for buyers
A strong level of service
For more information about our services, please give us a call at 704-898-3016.
LYN PALMER, BROKER/REALTOR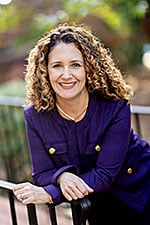 Lyn Palmer is a licensed North Carolina and South Carolina broker/Realtor, representing buyers and sellers throughout the greater Charlotte, Lake Norman and Fort Mill areas. She offers clients honest and professional service, and is a strong client advocate. Lyn is experienced in dealing with a wide variety of property and transaction types.
Lyn relies largely on referrals and repeat customers for her work as a Realtor. Her knowledge and attitude have made her an asset to Terra Vista Realty clients, and allowed Lyn to become recognized as one of the Charlotte area's top-producing agents. Lyn received a B.A. in Art History from Bates College. To see testimonials of some of Lyn's past clients, please check out the Testimonials page.